Grimsby Town FC meeting the opposition.
Tranmere are back in action on Saturday afternoon as they host Paul Hurst's Grimsby Town at Prenton Park.
The Rovers were pegged back, from a 2-0 scoreline, on Tuesday night as they returned back to The Wirral with a point after a trip to Rochdale.
A very strange own goal and a penalty from Josh Hawkes put Ian Dawes' side into the lead against The Dale but it was far from a great performance throughout and heads dropped when Danny Lloyd netted for the hosts with twenty minutes left to play.
I think it's probably safe to say that there is an apathetic feeling at the moment from Rovers supporters, it is a case of just playing the remaining games whilst securing a future manager. I just hope The Palios' footballing plan does work as they keep on promising that next season will be better!
Ahead of the weekend's game, I spoke to Grimsby Town supporter Jordan Richards who gave me his thoughts on the club's first season back in the EFL.
Grimsby Town were promoted from the National League via The Playoffs last season and are currently placed 12th as we enter the final few games of the 2022-23 campaign. How would you describe the past year?
It's been a whirlwind really. Winning the National League Play Offs in the way that we did was something special and I'd be surprised if any club was to copy the same fate. A top half finish in our first season back in League Two is possible and I'd be happy with that as I felt we came up a little unprepared. I think we're more than capable of kicking on next year.
Grimsby had won one of their last seven until they picked up a great three points against Barrow on Tuesday night. How will that affect their mindset ahead of the game against Tranmere?
The Barrow win would have done us the world of good. I think in that run of seven there have been games where we deserved more than what we did get but that's the story of our season. The players look a little tired with all the games they've had to play but they seem to be buying into what Paul Hurst is asking.
In the January transfer window, players such as full back Josh Emmanuel from Hull City and full back Owen Gallacher from Crawley Town were recruited. How have they settled in and were all the issues that needed to be addressed focused on?
I think Josh Emmaul is too good for this league, sadly I can see him leaving in the Summer. Gallacher has really struggled, it was a signing that doesn't really make sense as we already have great players in that position (LB). George Lloyd has made an impact, he's everything I want in a striker: fast, agile, hard-working and an eye for goal.
Grimsby's manager is former Shrewsbury Town and Ipswich boss Paul Hurst, who came back for his second spell with the club in 2020. What is his relationship with the fans like and what is his playing style?
The relationship with Hurst is an interesting one, I've always had great respect for him even when he left us for Shrewsbury Town in 2016 There is a part of the fanbase that do think that we can and should get someone better in though. In my opinion, Hurst is a safe pair of hands. Hurst can spot a good player and his footballing style is somewhat decent. We like to play from the back a fair bit but we can easily adapt to go long if need be, both have worked this season. I think we're an all round solid outfit.
Grimsby are owned by Jason Stockwood. What is his relationship with the fans like currently and what are the current plans around Blundell Park?
He's been a breath of fresh air since replacing John Fenty, the past two years has been nothing but progress to rectify the ruins of the previous regime. This season we sold the most season tickets we've ever sold, which I feel is a real testament to the hard work he has put in. The upcoming plans are exciting with a new training ground being the most ambitious of the lot. We're a really ambitious club that does things the right way and that's great to see.
One man to watch out for on Saturday afternoon is Harry Clifton as he has netted nine and made four assists this season. How would you describe his playing style and his importance to the team?
He's easily been our most standout player this season. He gives 100% every game and I'd say he's the fittest player I've seen since I started supporting the club in 2014. He drives forward a lot which has enabled him to get a fair few goals. I think he's a player who has really benefited from playing under Hurst as he has been able to express himself and this is great to see, especially considering he's one of our own.
It would be wrong to talk to a Grimsby Town fan without asking about Otis Khan. How has he done during his time with The Mariners?
He's had a very stop start season. He started the season injured but when he's fit he's a good asset to have. There was a month around November and December when he was really on fire with a winner against Cambridge in the FA Cup and against Stockport County in the league. I think if he can stay fit then he'll be successful at Grimsby.
Where will the key battles be played out at Prenton Park?
The main area, for me, is the defence. Although we have conceded a fair few recently, on our day we can be really difficult to break down. Luke Waterfall, Niall Maher and Andy Smith are all excellent. George Lloyd and John McAtee are great for us at the other end.
What is your score prediction? The last time the two clubs met was in early December as Jake Burton netted in a 2-1 Tranmere loss.
I was at the previous meeting and I thought we were full value for the three points. I thought Tranmere were poor. I believe we can go to Prenton Park and get a result, even in the most dead rubber of games. I'll go with a 2-1 Grimsby win even if our most recent trips to The Wirral have been far from ideal.
What are your thoughts on The Whites? Since Ian Dawes stepped in as interim manager, following the dismissal of Micky Mellon, Tranmere have continued failing to impress and dropped a two goal lead against Rochdale in midweek.
Tranmere are a club that I've always respected, a good club with a good set of supporters to go with it. It's obvious that Tranmere haven't had the season they would've hoped for. I think in the Summer if they manage to get the right managerial appointment and if they can add some quality then there's no reason why they won;t be able to challenge for promotion. I'll be really intrigued to see what happens going forwards.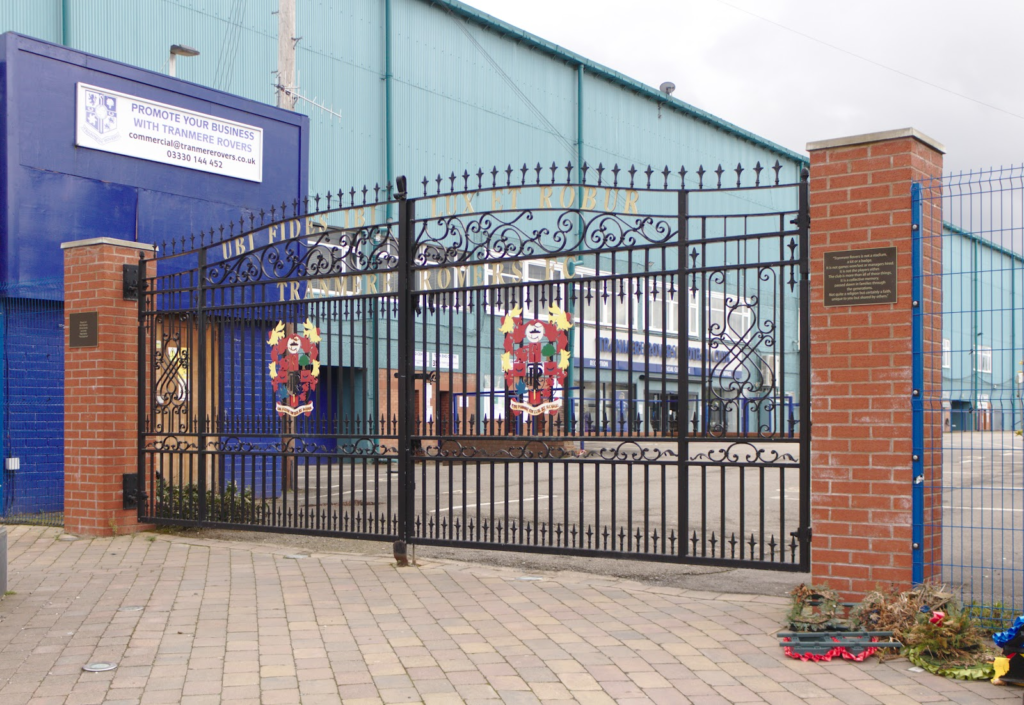 Tranmere return to Prenton Park on Saturday afternoon after their poor showing against Rochdale in midweek as Ian Dawes' side host Grimsby Town.