'Meeting the opposition' – Forest Green Rovers.
On Tuesday night, Tranmere Rovers will face Forest Green Rovers in a league two encounter at Prenton Park. With that in mind, I placed questions towards long-serving supporter Ollie Smith @olliesmith24. I thought it would be interesting to see the thoughts of a fan who's club will soon face Rovers, to get his opinions of the Whites as well as his thoughts on the position of the Green club at the moment, on and off the pitch; amongst other subjects. We've had some battles over the years, they're all mentioned.
How long have you been a Forest Green supporter? How did you discover the club?
'I've been a Forest Green supporter for around ten years now, having had a season ticket for seven of those too. They're my local team and my dad grew up not too far from the old stadium. He used to take me to games from an early age and then we started going more regularly as I started secondary school. Pre COVID I used to go to basically every game home and away, only going to three games this campaign has been devastating. I really do hope that fans are allowed back ASAP'
Last season.
'Last season we finished 10th, which was relatively disappointing due to our impressive form up until December. We were top of the league, in November, after our win against Cheltenham. From then onwards we suffered a horrible spell, with lacklustre performances seeing us slide down the league to a mid table finish'
Thoughts on manager, Mark Cooper.
'Mark Cooper achieved promotion to the Football League in his first season at the club and in our second season in league two we were in the playoffs, unfortunately losing to Tranmere. Overall he's done an exceptional job at the club but his relationship with the fans has certainly had its ups and downs. We've also had a very high player turnover, with over 100 players in 4.5 seasons. He's in the last year of his contract and if we aren't challenging for promotion I feel it could be time to move on because the squad is more than capable of success.'
Thoughts on owner, Dale Vince.
'Without Dale Vince the club would still be the longest serving members of the conference and would also be struggling financially. Some supporters aren't his biggest fans with all the changes at the club since his arrival, but you can't argue with Vince's work and effort. A tiny village football team is now known all around the world and we are knocking on the door of League One with a very good squad'.
This season.
'For this season, my expectation is a playoff spot at least. We have recruited very wisely, with lots of EFL minutes and promotion experience in our new signings and the start of this season has impressed me a lot. The team's consistency stands out in particular with many small margin victories, goals late on in games and regular starting 11's. A few key players have left this month but hopefully the replacements fill the holes in the squad and there is little disruption because the plethora of changes last January was one of the reasons we slid down the table'.
Danger men.
'Against Port Vale I felt we missed Odin Bailey's creativity and willingness to drive forward with the ball and take players on. I would like to see him return to the side against Tranmere. Another danger man who has started to kick on recently is Nicky Cadden. He was brought in as an exciting winger but has played at left wing back so far this campaign. Cadden likes to surge forwards and get plenty of crosses into the box'
Score prediction.
'I think we'll win 1-0, I'll go for Jamille Matt to be the goalscorer'
A random fact about Forest Green.
'Our stadium is the highest in professional football in the UK, it's on a hill. This was measured by @OrdnanceSurvey'
Proudest moment.
'It'll have to be when we won promotion to the football league at Wembley Stadium. We were outnumbered as fans and were generally seen as the underdogs on the pitch too. The team was immense that day and in my opinion we played you off the park. Christian Doidge's goal is one of the best I've seen live and overall the day was simply brilliant.
Thoughts on Tranmere.
'I see Tranmere as a rival simply due to the clashes we have had over the years, in particular the playoff battles. I feel like we were hard done by in the playoffs a couple of years ago with Gunning being sent off and Banks scoring a worldie at Prenton Park. In the home fixture at the new lawn, Norwood scored and shushed the South stand which was infuriating as he's a player who did so well with us'
'I'm surprised at Tranmere's spot in the table as you have some very good players in your squad. Mark Ellis, Manny Monthe and Kaiyne Woolery were all great for us and defensive midfielder Jay Spearing has premier league pedigree'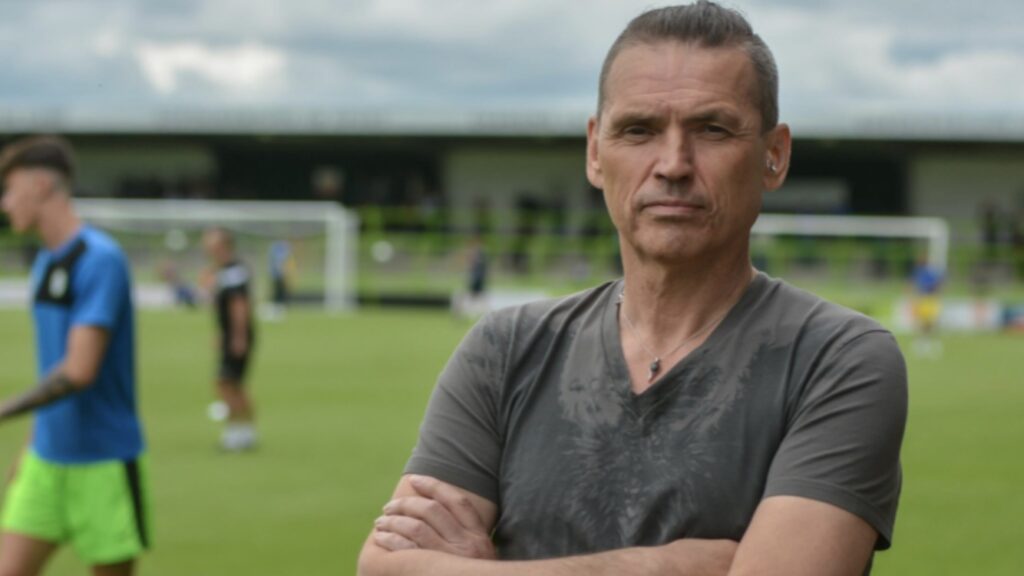 I would like to thank Ollie @olliesmith24 for his time answering the questions that I placed towards him. This league encounter should be an interesting occasion and I hope that readers enjoyed this Q+A.
Thank you very much for reading,
Stay safe,
Ethan Hoijord.